Simple smoothies- for a health kick on the go
I used to be big on smoothies a few years back but somehow lost my way with them, until recently. Being on holiday a couple of months ago they became part of my daily routine, partly to combat the intense heat and partly to accompany my gym routine each morning- it just made sense as I walked past the local juice bar every morning.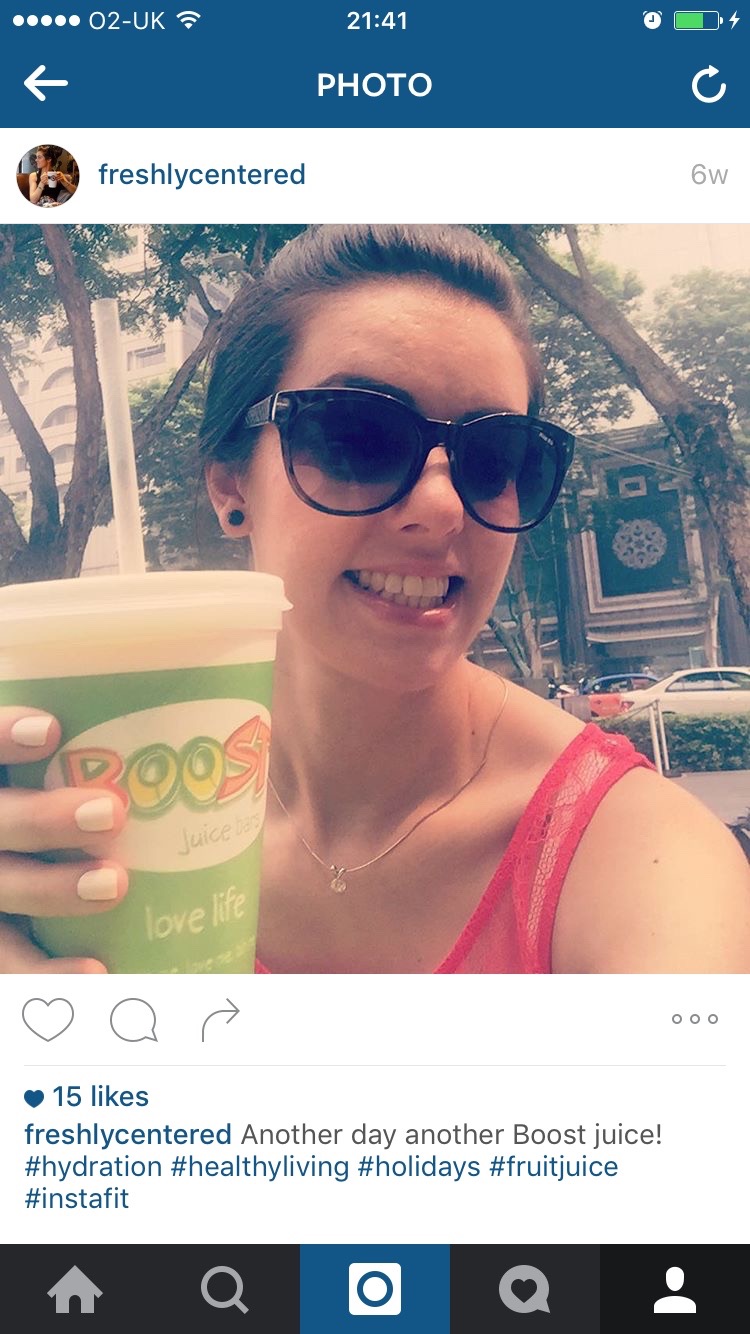 My first purchase when I got home was my Breville Blend-Active Personal Blender Family Pack, White and Green
. This smoothie maker comes with their own bottles so you simply mix, blend, and go! You blend right in to the bottle so there is no fuss; definitely what I need when I feel I never have enough time!
There are so many smoothie recipes around but basically you can blend whatever you want. Getting a good taste and consistency is important though! Try my simple recipe below for a healthy, energising, post workout fix!
My Simple Smoothie recipe:
Frozen berries (2 handfuls)- Frozen are better because they won't go off as quickly as fresh fruit (again another of my problems when I don't have time to blend!). A good mix of berries provides a variety of nutrients and antioxidants.
Protein powder (2 scoops)- Protein is the building block of our muscles, tendons, and organs. Adding some protein to your smoothie can aid muscle recovery, improve strength, and has also been linked to boosting immunity and reducing hunger. Try SCI-MX Nutrition Diet Pro Meal 2 kg Strawberry – High protein meal shake with diet-support nutrients
.
Oats (2 tablespoons)-  This cereal grain contains numerous important nutrients. A daily intake of oats has been linked to many health benefits such as reduced cholesterol levels, heart disease, stabilisation of blood sugars and boosting your immune system.
Chai seeds (1 teaspoon)- These tiny black seeds contain omega-3 fatty acids, carbohydrates, calcium, antioxidants and fibre. They are also full of protein and amino acids and are now known as a superfood. The high fibre and protein intake gives you a feeling of fullness, reducing hunger cravings. Try Naturya Chia Seeds 300 g
.
Ice (1 handful)- Adding crushed ice to your smoothie provides a cool, refreshing chill to the mixture and can help thin out the thicker consistency.
Try adding smoothies to your daily routine and experiment with your recipes!
Tracy xo