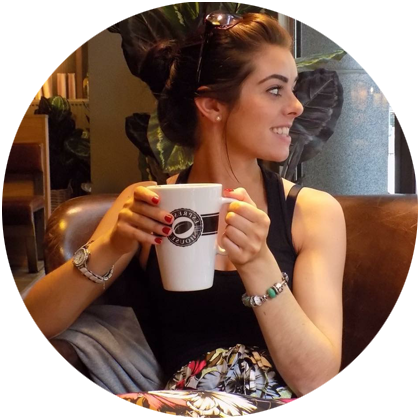 Tracy is the owner and creator of Freshly Centered, an online Pilates business with roots in Aberdeen, Scotland. Freshly Centered provides local Pilates Classes & Retreats, as well as an online media platform of Live Online Pilates Classes, Pilates Videos, Custom Workout plans, and a Blog that promotes the use of Pilates and evidence-based guidelines in fitness & healthy living.
Tracy believes that Pilates is body-changing, life empowering, and essential for everyone. Whether you just want to keep your body in balance or enhance your performance, she wants Pilates to be accessible to everyone. In the studio or online, Tracy hopes to enhance your fitness routine and share her take on a modern Pilates inspired lifestyle, combining the perfect balance of strength and wellness. Whether you are just getting started or building on stronger foundations, Tracy can help enhance your journey.
Tracy is an APPI Pilates Teacher (Australian Physiotherapy & Pilates Institute), as well as a course presenter for APPI, teaching their Pilates courses UK wide. She is also qualified in Ante & Postnatal Pilates, Kids Pilates, and works with an extensive range of medical conditions due to her physiotherapy background. Tracy is also qualified in Therapeutic Yoga, bringing skills in optimal wellbeing whilst enhancing alignment and strength. 
Tracy is a Senior Chartered Physiotherapist, with a Masters degree and several postgraduate certifications including her Diploma in Orthopaedic Medicine, McKenzie Therapy Mechanical Diagnosis programme & Acupuncture Foundation course, she now specialises in musculoskeletal and sports rehabilitation. She has previously worked as Head Physiotherapist to International level with Scottish Hockey and with numerous International athletes within rugby, rowing, squash, triathlon, and ice skating. 
Tracy is a competitive ice skater and runner and tries to practise pilates daily. She loves ashtanga yoga and lifting weights in the gym. When she isn't doing sport you can find her walking her Pug or running after her baby!
My wealth of experience within both the fitness industry and as a health professional provide me with the expert knowledge and skills required to address a vast range of topics on fitness, health and rehabilitation. I write regularly for a sports medicine publication and consult on editing articles and evidence-based journals prior to publication. I am happy to discuss any projects and can meet tight deadlines. Don't hesitate to get in touch!
DISCLAIMER: Freshly Centered and Tracy Ward cannot accept liability for any consequences of you following any advice or workouts presented on this website. I endeavour to provide the most accurate information, however you should always seek advice from your doctor prior to starting any new fitness programmes or advice, and you do so completely at your own risk. If in doubt, stop and see your G.P first.