Tracy Ward is a Senior Physiotherapist, Pilates Teacher, Pilates Course Educator, & Author. 
Tracy is the founder of Freshly Centered, an award winning Pilates company with a studio in Aberdeen, Scotland, and an online Pilates membership called Freshly Centered Online.
The perfect balance of strength & wellness
Freshly Centered aims to provide a fresh outlook on strength and wellness through Pilates, exercise and education. This is delivered through local Pilates classes in the studio, an exclusive online Pilates platform (Freshly Centered Online), as well as workshops and retreats at various locations. 
 Tracy uses her unique approach of science-based expertise, clinical experience, and passion for movement to bring Pilates and wellbeing to everyone. She believes that Pilates is body-changing, life empowering, and essential for all. Whether you just want to keep your body and mind in balance, rehabilitate, or enhance your performance, Tracy can enhance your journey by combining the perfect balance of strength and wellness. Whether you are just getting started or building on stronger foundations, Tracy is here to help.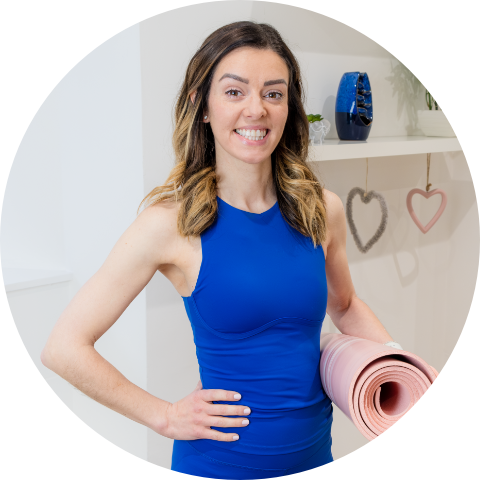 Qualified,

 

Professional

 
& Passionate
Tracy is a Senior Chartered Physiotherapist (MSc, BSc), Pilates Teacher, Pilates Course Educator, and Author of the book Science of Pilates. Tracy is the founder of Freshly Centered, a Pilates company created to bring Pilates to all and provide a fresh outlook on strength and wellness.  
Tracy is also a certified Women's Health Pilates practitioner (including Ante and Postnatal, Pelvic Floor and Menopause), and qualified in kids and teens Pilates, and Therapeutic Yoga. 
Tracy completed her Masters degree in Physiotherapy after she obtained a first-class Bachelor's (BSc) degree in Biomedical Science. Tracy continuously advances her qualifications, having completed her Diploma in Orthopaedic Medicine, McKenzie Mechanical Diagnosis and Therapy, & Acupuncture.
She has previously worked as Head Physiotherapist to International level with Scottish Hockey and with numerous International athletes within rugby, rowing, squash, triathlon, and ice skating. Tracy uses this unique combination of science-based knowledge and clinical expertise to provide rehabilitation and exercise advice to all of her clients and services.  
This total dedication and qualified approach to her clients and online platforms has seen Tracy featured in Women's Health UK Magazine and her YouTube channel branded one of the Top Pilates channels to follow.
Tracy publishes regularly as a Sports Medicine Writer, collating her clinical expertise with the latest research and evidence, and is happy to discuss any writing projects.