We could all do with a little time to slow down and focus on ourselves, I'm sure! That's why I host regular Pilates and Wellness retreat events. The perfect time to do some Pilates at a local Aberdeen venue, provide some me time and socialise with like-minded others! Each event is slightly different but all aim to provide a relaxing and enjoyable time while looking after our body and mind. 
Last month we started the morning off with a Pilates for Mindfulness and relaxation. We moved through some gentle stretches and breath work to calm the mind, ease the nervous system and gently awaken the body. This calm approach is the ideal way to set us up for the rest of the day too!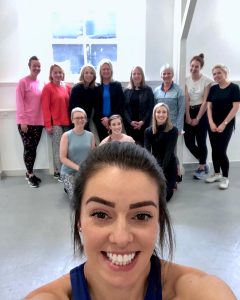 We then worked on our full body strength with our brilliant new 10 inch APPI Pilates soft balls. The perfect addition for challenging our bodies strength by allowing some creative moves! These are a new addition to the APPI Pilates kit and come in brand new eco friendly packaging too! Get 10% off your first order through this link here, and apply code TracyW at checkout.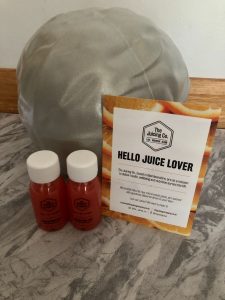 Hard work was rewarded by re-fuelling with a raw fresh juice from The Juicing Co, based in Aberdeenshire. Slim Jim shots are made of red grapefruit and Cayenne pepper, great for igniting the metabolism and providing a natural energy boost- just what we needed after our strength class and as we prepared for the Pilates with yoga class afterwards! 
My unique Pilates with yoga class blends these two practices together, providing the best of both and a hugely rewarding practice! We move through standing yoga postures for strength and energy, mobilise the spine and isolate strength on the mat through Pilates, and finally we end with some seated yoga poses to stretch, relax and closes with a relaxing positivity meditation.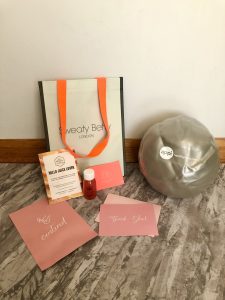 Our gifts were beautifully supplied in Lululemon bags from the fantastic Glasgow boutique store, that we can use again and again (sustainability!) and keep our Pilates kit together for taking to Pilates classes in Aberdeen, as well as our gift cards for when we take a shopping trip to Lululemon Glasgow!
To end our event, we enjoyed a delivery of hot speciality teas and coffees and meal-size cakes from Bev's Bistro, and cupcakes from Cakes By Chloe. 
If you fancy trying my special Pilates with yoga class, or any other classes that I creatively plan with specific focuses, you can access a 7-day free trial of my Anytime Studio here! 
If you want to join me on my next Pilates event, subscribe to my newsletter!
And if you're local, come join me for weekly in person classes in the centre of Aberdeen! Drop me an email at tracy@freshlycentered.com to check space availability.