Your award winning online Pilates studio with a fresh approach to strength and wellbeing.
Physiotherapist-led classes, evidence-based and creatively designed.
Freshly Centered Online lets you take a class anytime you wish to, AND anytime your needs change.
Select a Pilates class from six different playlists, follow the monthly workout calendars, or complete one of the special 6-week programmes to meet your specific fitness and health needs.
START YOUR 7-DAY FREE TRIAL NOW!
Cancel anytime.
The Main Class Library
The on-demand Main Library consists of six different class playlists with brand new classes designed exclusively for Freshly Centered Online:
Signature Matwork
Small Equipment
Power
Restorative
Pilates with Yoga
Therapeutic Yoga
Special programmes within Freshly Centered Online
(More Programmes Added Soon)
The Pregnancy Programme
A 6-week pregnancy-specific Pilates programme to keep you active, strong, and mobile throughout your pregnancy, as well as providing strong foundations and the confidence to move in motherhood! The classes are all physiotherapy-led and safe for all trimesters.
Every Day Programme
A new class every day. Less than 20 minutes each they are simple, short, and easy to follow. This programme is designed for sustainable change and success both on and off the mat. Resources on stress management, breath work, mindfulness, and living with seasonal considerations provide wellbeing tips in your every day life too.
The Fitness Programme
A 6-week workout programme that combines Pilates, yoga, and strength training for those who want to level up with their strength and wellness. There are four different programmes to provide new challenges, progression and to widen your practice. Each week complete:
Pilates classes for core stability and integration of whole-body movement.
Yoga classes for alignment and mindfulness.
Strength sessions for progression and overload.
The Beginners Programme
An introduction to Pilates from the very beginning! Bridge the gap from beginner to able with this 6-week programme, build your body & core awareness, and the strength you need to confidently practice Pilates. Suitable for all levels.
Freshly Centered Online Benefits
Freshly Centered Online is about making movement a part of your lifestyle.  Nourish your body, find your flow with confidence, and connect your physical practice with your mental wellbeing.
Be confident in your workout with Tracy's physiotherapist-led tuition and modifications throughout! 
Unlimited access to the FULL video library of brand new and exclusive physio-led Pilates classes
Specialised 6-week programmes & accompanying educational resources
NEW workout calendars added every month
NEW classes added to the library every month
ALL the support from Tracy to keep you going!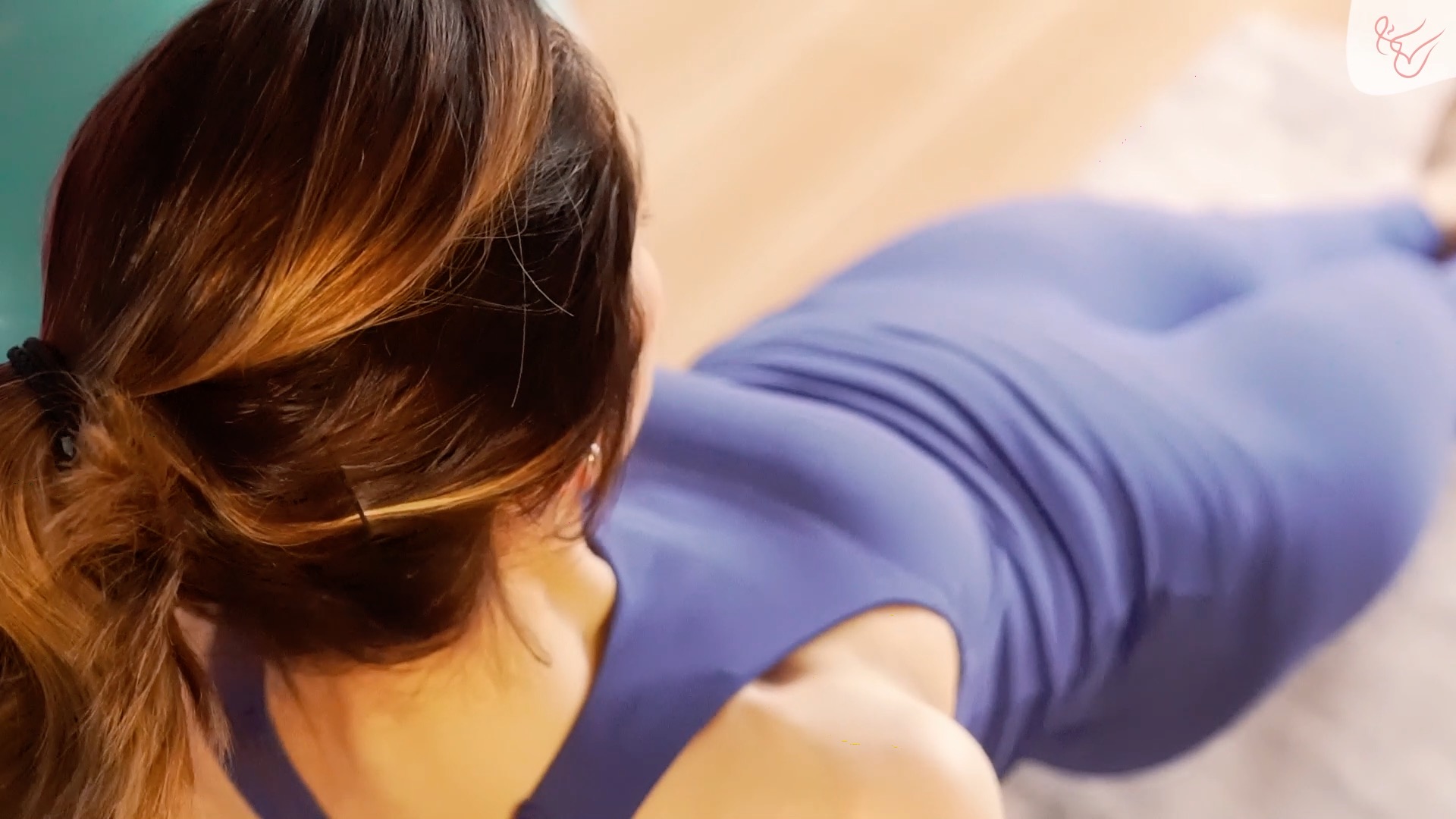 FRESH PILATES CLASSES
On demand exclusive Pilates, small equipment & yoga classes
EXPERT TEACHING
Approachable, highly experienced teacher with high attention to detail, reflective of current research guidelines and support throughout
PILATES AT YOUR FINGERTIPS
Practice anywhere, anytime
FEEL GOOD IN MIND & BODY
Enjoy your approach to fitness and health
YOUR SPECIALISED PROGRAMMES
For injury or focus
What is it?
Freshly Centered Online is you on-demand Pilates studio that hosts physiotherapist-led classes in a range of different playlists. Classes are creatively designed and progressive to build strength, whilst also offering modifications so that you can adapt your workout depending on injury or medical condition. There is a main library of 6 different class playlists and a Programmes library for specific goals.
How does it work?
You can sign up for a 7-day free trial by completing the form below and get started today! Choose which class you wish to do depending on your mood, focus and time, or follow the monthly calendar for suggested workouts to take the stress of choosing away! If you have a specific need or focus, you can follow one of the special programmes.
Can I join if I am new to Pilates?
Yes! There is a specific 6-week Beginners Programme designed especially for you! This takes you through everything step-by-step.
What equipment do I need?
An exercise mat is all that you require. A Pilates head cushion (or small hand towel as an alternative) is also recommended for head support. Five of the class playlists do not require equipment. There is a Small Equipment class playlist that uses a range of Pilates equipment such as the resistance band, loop band, soft ball, weighted balls or magic circle. You can choose classes that use the props you have, and you can get 10% off your Pilates kit if you wish to order anything here.
What kind of classes are there?
There are 6 different class playlists and each playlist has classes with a range of durations from 15-50 minutes. The playlists are Signature Matwork, Small Equipment, Power, Restorative, Therapeutic Yoga, and Pilates with Yoga.
What is the Programmes library?
These are much more in-depth programmes for specific needs. They provide a structure to your workouts every week and select the classes for you. They are also accompanied by educational resources to get the best out of your classes and achieve your goals in the most holistic way.
What If I need to cancel?
You can cancel your membership from within your account at anytime and your next payment will not be taken, provided you cancel prior to the day of your next subscription charge.
"I am really loving the Anytime Studio! It's just what I need at the moment. I wasn't making it along to my pt classes enough so your Anytime Studio allows me to work around the kids and family life."
"Away on holiday and loving having more time to get stuck into the anytime Studio! It's a godsend because while on holiday I don't want to plan my sessions. Switching you on and getting it done has been lovely! Thank you for making life easier!"
"The Fitness Programmes in the Anytime Studio are excellent for fitting into a busy routine. In the first few weeks of using them I found such a difference in not just my flexibility and strength but also my physique. I'm absolutely delighted with the results!"
"I've just joined and done two of the Every Day Programme classes already, and feel the best I have all week!"
Join Freshly Centered Online
Get started today with a 7-day free trial!
£14.99/month thereafter. Cancel anytime.