Do you exercise daily? Do you move often?
A recent weekend in Amsterdam was an amazing reminder of how accessible they make daily exercise! With over 18million cyclists within the capital it really does put most other places to shame. They make it their daily commute so it is not a chore, an effort or a hassle, but rather an efficient and practical way to exercise daily.
Try taking this outlook on your exercise routine this week- make it practical, efficient and part of your day!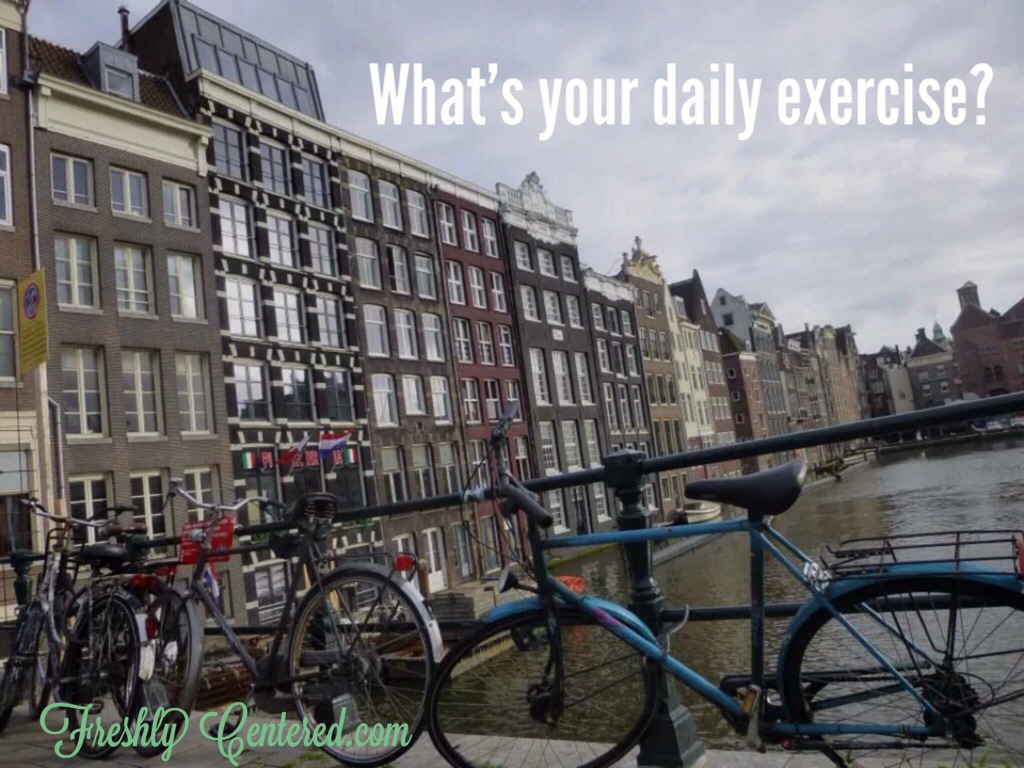 Could you walk/run/cycle to work instead?
Could you take the stairs, again and again?
Could you include some press ups, sit ups or squats at home?
Could you go all out and go harder at your normal gym routine, or take a run instead?
What ever way you do it, it doesn't matter! Stop the excuses and do it the Dutch way! Daily! Once you commit regularly it is more likely to become habit and a good habit is then harder to break!