After the success of my Retreat Day a few weekends ago, I was so motivated at the end of the day I stayed back to film a few short videos. This turned in to 5 short videos just for you! So here is the first one- a 4 Minute Pilates Flow. Yes, it's very short, but treat it like you would sets at the gym. Complete one full set and then repeat the video twice, or even three times! Or if you are really short of time you will still benefit from squeezing in one set!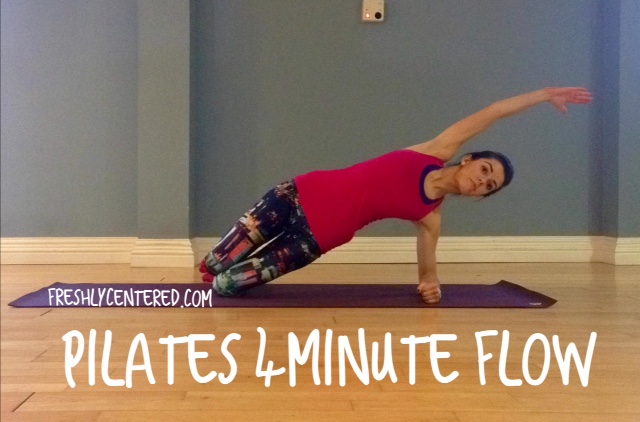 Wearing: Onzie pants from Yoga Rebel and Nike Pro Classic Bra from Nike.
Some useful tips before you begin:
Work within your own limits through all the exercises.
Remember to breathe!
Keep your centre engaged throughout.
Always think about keeping the spine straight, neutral, and in alignment.
Let it flow. The moves should flow from one to the next to keep the intensity element high!
If it's too easy- stay there for longer reps; until fatigue! And then move on to the next one. OR keep repeating sets until fatigue! See how many you can do in one go!
Enjoy! Let me know what you thought! xo