This weekend I hosted my very first Pilates Retreat Day. A day to getaway, relax, focus, and practise Pilates. Something I have always wanted to attend myself but have never found, so I created my own! I feel so lucky to call this my "work"; the whole process from the planning & organisation, writing routines, creating playlists, and finally the hosting & teaching on the day was so much fun. We used the perfect location of the Double Tree by Hilton Hotel, which meant we could spend the whole day there using the facilities in between classes. Each class had a special theme to follow a journey for the day.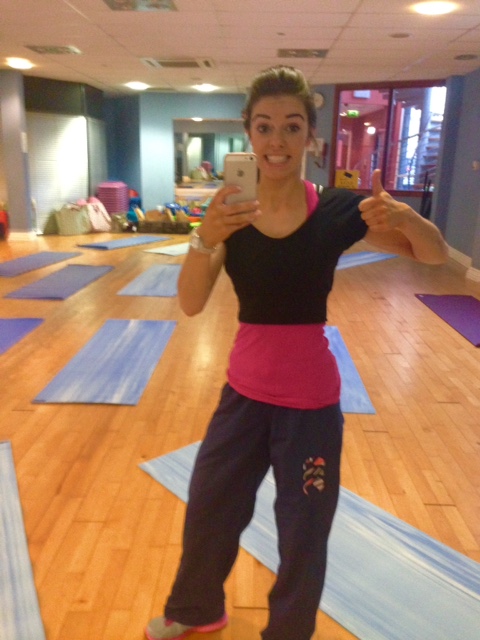 Nervously awaiting my guest arrivals after setting the studio up! Away to change and get started!
We started with a morning Pilates class to relax & focus. Here we looked at the basic Pilates principles of Centering, Control, Concentration, Precision, Flow, and Breathing. We focused on each principle while lengthening the body at every opportunity. Exercises were slow and deliberate to relax the mind and focus concentration.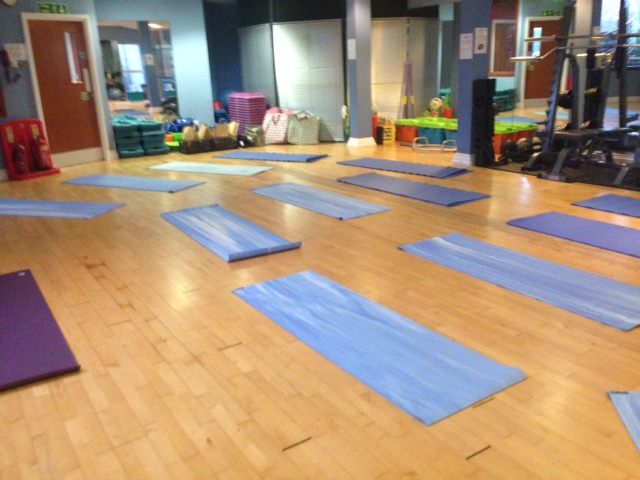 The class just before lunch was a BarreConcept inspired class, which consisted of standing exercises to a more choreographed routine, whilst adding in some cardio work too to get the heart rate going. Here we aimed to strengthen & tone as the exercises really work each muscle group individually! Lots of balance work to challenge the core further was incorporated. Everyone did surprisingly well with what were extremely challenging poses and positions to hold whilst pulsing up and down, moving legs about, and working through the burn!
We then had a lovely rewarding lunch in the hotel restuarant which was much needed by this point! Delicious soup and a variety of sandwiches were laid out for us, followed by more tea & coffee! Once we had refreshed and refuelled there was plenty relaxation time to take full use of the leisure facilities. I spent my time in the hot jacuzzi, whilst others used the steam room, sauna, or simply relaxed in the lounge. Some people chose to sit and read, others went out for a walk in the fresh air along the beach front. This "free" time is something we should all make time for, but usually everything else gets in the way as life is busy and we are always saying "we don't have enough time". This part of the day was so refreshing and I felt I could have stayed in the pool all afternoon! No stresses, no worries, nothing to do.
The day ended with an afternoon Pilates class to progress & energise. The focus here was to build on the Pilates principles and progress the quality and intensity, whilst energising before heading home. This took people out of their comfort zones and let them see what they could do if they were pushed further! For others, it was a chance to see progressions they may not normally and provide an awareness of where their practise could go in future. Pilates is always a practise, and it should never become easy.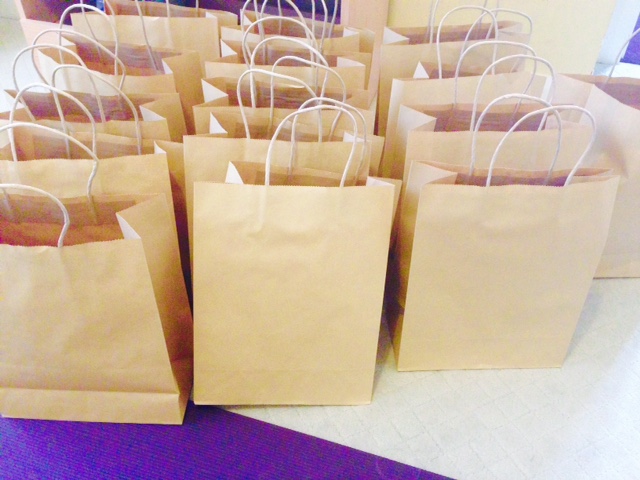 To conclude the day everyone received a Pilates goody bag! Goodies promoted a healthy diet & lifestyle with a Pilates prop to encourage continued home practise!