It's Friday again!
So today was Work Out At Work Day!- this is a nationwide physiotherapy drive to encourage fellow co-workers (and the nation!) to participate in more exercise, and to move more at work!
We ran Pilates classes for staff, circuits classes and provided small fitness challenges!
So I'd like to invite you to complete one of the challenges for your Friday fun!
How long can you hold a wall squat??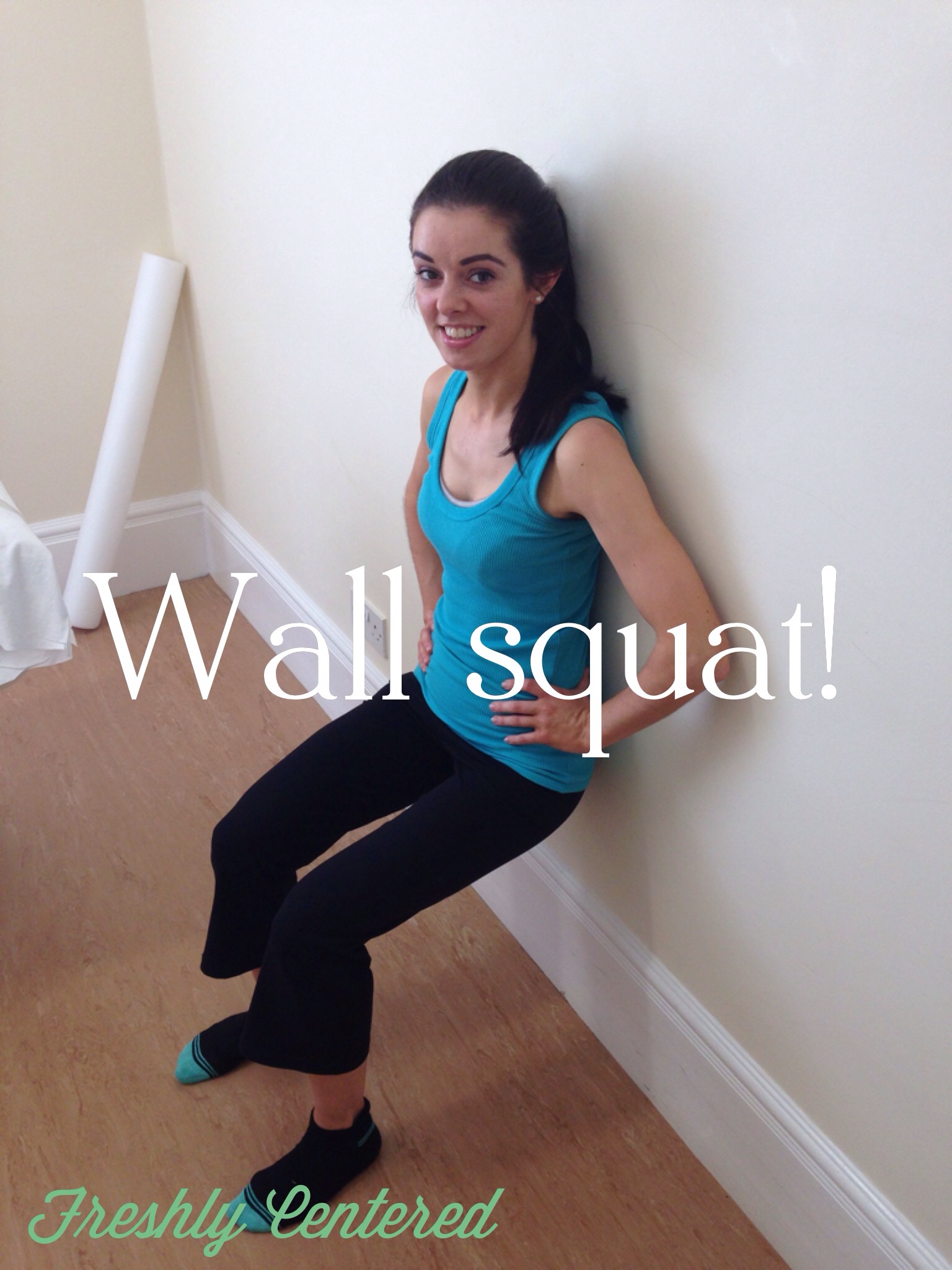 Stand with your back against the wall and slide down to 90 degrees- hold it here! Make sure your knees are not over your toes. Breathe! Hold some more!
The time doesn't matter- taking the challenge is the first step! This will work the leg muscles, big time!! And the more you train them the stronger they will get. I also think a huge part to this is mind over matter! And breathing control. Two principles pilates develops so strongly.
Try combining this with last week's challenge- the Hundreds!
Finally- we also encouraged staff to take The Big Health Pledge- make a pledge to do something healthy! And stick to it! This could be healthy eating or exercise based.
My pledge is to cycle more! I bought a bike and want to do a duathlon later this year, mainly because I need a new challenge from running!
GOOD LUCK! Xo