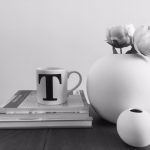 Summer reads!
There is nothing better than relaxing in the sun with a good book and a cup of tea! I'm here to share my best books of this Summer! (Affiliate links are provided so you can source them for yourself by clicking on the book!)
The Break Down: When you are consumed with guilt for a tragic accident, can you really trust yourself? Cass's mental breakdown unravels infront of her husband and friends but she protests that she is not forgetting things. Who will really believe her? This psychological thriller will have you doubting your own actions and questioning those closest to you and you won't be able to put it down!


The Girl Before: Staying in the famous architectural designed ultra-minimalist house is deemed as perfection, until you move in and discover the previous tenant mysteriously died there. The new tenant is suspiciously alike poor Emma and the past and present become inexorably entwined.


Lies: This psychological thriller will make you think twice about trusting those around you! A story based upon a happy marriage turning into a surreal affair, that just doesn't add up. The suspense will force you to read until the twists are revealed!


Hidden Bodies: A sequel to the just as exciting thriller YOU, Hidden Bodies continues to have you sitting on edge throughout. A twisted story about Joe who moves to LA to escape what he did in NY, but trouble seems to follow him around… (You don't need to have read YOU to enjoy this book!)

I Let You Go: This book draws you in to Jenna's new quiet life, but you are always wondering what lead her to this drastic change. As the story unfolds you can't help but feel on her side and know there is more to the story, and this tragic accident than is told. I literally couldn't put this down!
I hope you enjoy them as much as I did and manage to get lost in them for a few hours! xo