Live Online Pilates Classes are now available!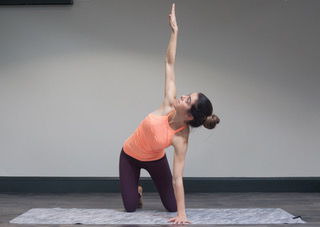 All classes are taught by Tracy Ward, APPI Pilates Teacher, Course Presenter & Chartered Physiotherapist.
Current weekly schedule:
Sundays 7-8pm
Thursdays 7-8pm
Fridays 1-2pm
All mixed ability with easier and more challenging options provided throughout.
Tuesdays 7-8pm: Pilates & Strength OR Pilates & Stretch (see below for dates scheduled).
Pilates & Strength (TBC) is an advanced Pilates class with general strength exercises included too. 
Pilates & Stretch (2nd June) is an intermediate class interspersed with Pilates mobility & stretching. 
Please note that by purchasing and taking part in these online classes you understand that Tracy Ward/ Freshly Centered can not be held responsible for any injury that occurs whilst exercising in your own home. All necessary modifications will be made to suit your medical and health conditions but the responsibility to follow these modifications is up to you as the individual. It is also your responsibility to inform Tracy of any medical conditions PRIOR to purchasing a class. If you accept this you can continue to sign up below. 
Sign up to a class:
Please make a £6/class payment to Paypal.me/freshlycentered & state the date of the class you wish to attend. Booking should only be done up to one week in advance. Registration closes 30 minutes prior to the class start time. You will then be emailed the class link 30 minutes prior to the start time to join the class.
Timetable is subject to change. Please check this page, social media links below, or drop us an email here.
Classes are not suitable for pregnant or early postnatal women. Any medical conditions must be discussed prior to booking a class. Tracy Ward cannot be held responsible for any undisclosed medical conditions and/or consequences that occur from participating in any of these online classes from your own home. All sales are final and non-negotiable.