It is finally here! After 10 months of very hard work I published The Postnatal Pilates Guide! This has been in the works for a very long time and so I wanted to give you the behind the scenes tour of the process!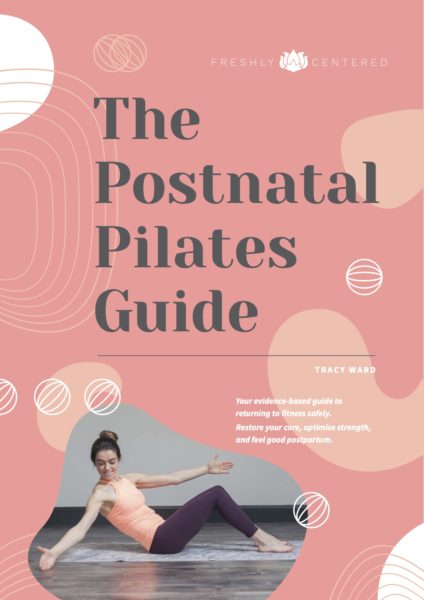 Way back before it even began
I started working in gyms when I was at University from around 18 years old. Inexperience and lack of knowledge saw me turn away pregnant and postnatal clients and so I took a course to qualify me in this and ensure I was able to support them properly. This was greatly strengthened through my Physiotherapy career and further again when I qualified in Ante and Postnatal Pilates at 6 months pregnant. I continued to train throughout my own pregnancy and truly believe that my regular exercise provided me with the healthy pregnancy and birth I experienced.
Pilates was the very first type of exercise I returned to (apart from light walking) postpartum and I definitely owe my recovery to adhering to the Pilates principles. I continued to make Pilates a significant part of my lifestyle postpartum and this allowed me to return to weight lifting and running safely when my body was ready. I was frustrated at hearing of the troubles other women have returning to exercise, the lack of knowledge out there, the lack of guidance and therefore The Postnatal Pilates Guide came about with the journey below!
The Postnatal Pilates Guide educates new mums on strengthening their body and returning to fitness safely at ANY stage of their postpartum journey to feel strong, injury-free and able for whatever motherhood demands.
The Postnatal Pilates Guide process
During my maternity leave I began reading the latest published research articles on pregnancy & postnatal exercise as a result of new guidelines being recently published and my continuous desire to learn and fill the brain power whilst the baby napped and I was at home all day in those early new mum days. The information was welcome both professionally and personally, using it to inform my own exercise choices and journey (you can read a bit more about my return to exercise here). When I searched online for products that provided new mums with both information AND a workout plan I couldn't find anything that did this, or met the standards I was searching for. There were a few postnatal fitness guides consisting of basic circuits but none provided the comprehension I was seeking, or ANY evidence-based guidance.
It was then I had a "light bulb" moment when I decided that I could fill this market space and provide an easy-to-understand information guide combined with a simple, progressive workout plan that was fully backed up by research. I wanted to make it easy for new mums to access the correct information on returning to exercise, whether they had had a C-section, pelvic pain, were breastfeeding, Diastasis, exercised a lot pre-baby, wanted to run, you name it I wanted to create somewhere they could access this. And I wanted it to be based on the latest research. AND I wanted to show them how to get started.
I got planning and then spent the next 9 months writing the guide, constantly reading, researching, writing & re-writing the The Postnatal Pilates Guide. All of this took place during my baby's afternoon nap time and evenings once he went to bed. As The Guide began to take shape I met with my business consultant in online calls to discuss it in detail and form marketing strategies. As the text was coming together I then met with my photographer to shoot the images, and then had to arrange a follow-up shoot a couple of months later for the photos we missed since I didn't have my checklist at the first shoot! As completion of the first draft approached I hired my Designer. I completed my design brief, consultation, and the full design & editing process online as I couldn't meet with her due to the Covid-19 pandemic. Cue many many emails back and fore to discuss at great lengths what we were looking for at every single stage.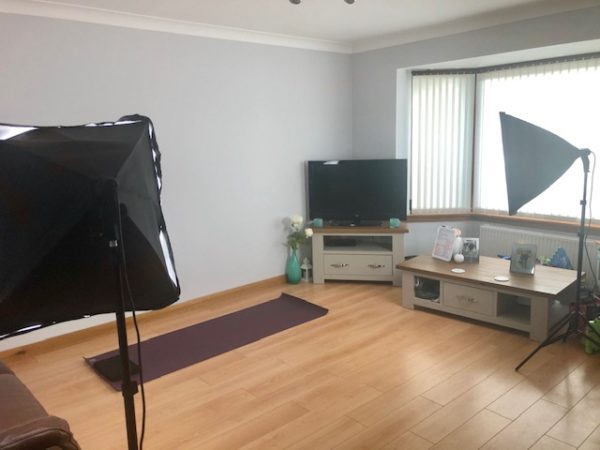 While the final design was being created, I learned about digital marketing and drafted up my initial marketing campaigns, strategies, and wrote posts for various outlets. Finally, I filmed the four HD videos for the Guide from my living room because of the same Covid situation, edited, processed and sent to the designer for inclusion. My web designer then created our Shop page to ensure the Guide could be published and distributed seamlessly, we completed, and finally it went on sale!
Whilst this was A LOT of work, I have loved the process. I've learnt so much from the research both about the actual topic and also about digital marketing, communication, and design. It is definitely true to say an idea leads to much MUCH more work and has taken longer and more effort than I could ever have anticipated. It is a whole other world but I can easily say my work is my hobby!