With everyone staying at home, working from home, and just generally having more time to "think" about things lately, I've put together my most recent list of items on my radar. These are unprecedented times and sometimes a little treat to perk you up goes a long way. Some of these are purely luxury, and some had been on my "to do list" for a while anyway.
First up: Good haircare
With hairdressers closed and unlikely to re-open for some time, I decided to update my haircare to ensure it stays in the best condition for as long as possible. I got a professional shampoo specific to my hair type, and also heat protection spray, something I have never used but always knew I should since I use hairdryers and GHDs regularly! Dry shampoo has always been my saviour, but the Bed Head After Party is fantastic for smoothing ends, fly-away hairs and simply for giving your hair a sleek finish and shine.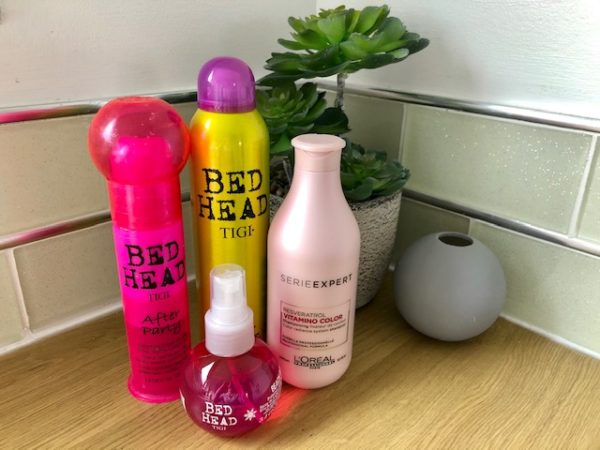 Then good skincare:
I've struggled with good skin since I was young, but usually it is under control. This year though it's been the worst in as long as I can remember and not really improving despite my measures. I finally got round to researching what my skin needs in terms of the ingredients to help my issues, and then pairing this up with the right product that includes these ingredients. So here I have the new routine to trial! I've never used La- Roche Posay products but they get an excellent write up and these items claim to have what I need. I also got a facial suncream since we have had a fantastic start to Summer and I need an appropriate daily sunscreen rather than the ones I use on holidays abroad.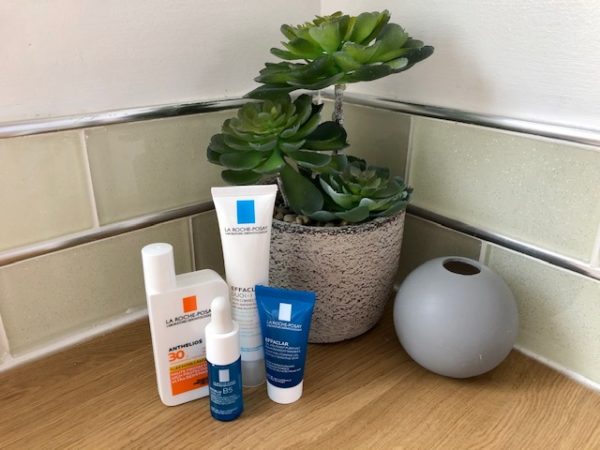 The book list:
I love nothing more than a cup of tea and a good book! I have always read and like to have one fiction book on the go all the time. Here is my current iPad screen of books. I'd definitely recommend "The Other Wife", "The Dilemma" and "The Silent Patient" from my reading list.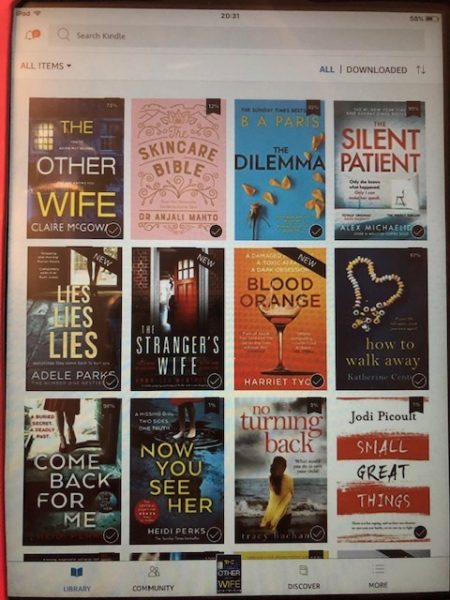 My friends have also started reading much more during lockdown and their recommendations were:
The Cows
The Holiday
Where The Crawdads Sing
I Am Pilgrim
In Five Years
This Is Not How It Ends
One day in December
I've added them all to my Kindle list and I am delighted to have such a recommended list to work through now!
For a good listen:
I love listening to podcasts and have recently been sharing how I've turned to podcasts for listening material whilst out running or at the gym (pre-covid). It's great to learn something when I wouldn't normally have much time to sit down to read about it. My podcasts are a mixture of professional topics to apply to work, fitness based podcasts to improve my training or mindset, or nutritional talks to boost my personal knowledge. During this pandemic I discovered the "Daily Wellness" podcast and it is a great way to start your day or break it up. It is a mixture of calming, relaxing music, and mini wellness guides such as meditation, tips to relaxation etc. to assist your day. Definitely worth checking in on!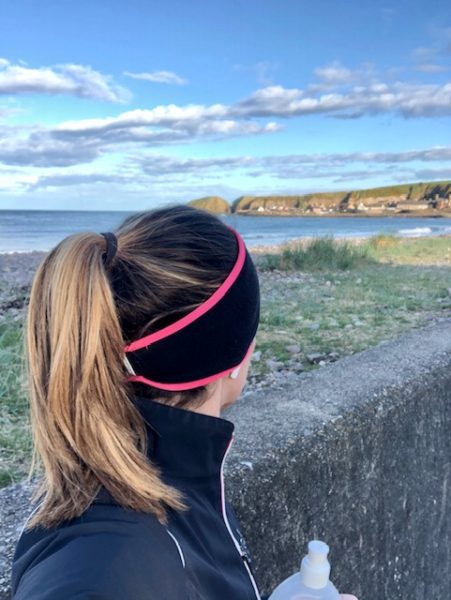 I'd love to know if any of these have inspired you, and what you have on your "lockdown essentials list!". Leave me a comment below and let me know!