Earlier this year at the start of Summer we took a trip to Norway, with a base in Osøyri (about an hour out of Bergen) and travelled around the area. This was our first proper holiday with the baby and also a long overdue visit to my partner's Aunty, Uncle, cousin, his wife and their 4 gorgeous children. They visit us regularly but we had never made the trip over to them.
We arrived in time for Norway day and headed across the water to the island of Stord for the parades and an amazing feast & hospitality from my partner's Aunty and Uncle.

Hardanger
We then headed about 6 hours up in to the mountains and Fjords to Oystese, Hardanger and stayed in a little log cabin for the weekend. I don't think there is anything more relaxing and peaceful than being tucked away in your cabin with views like this, walks to go on to these lakes, and nobody else around for miles!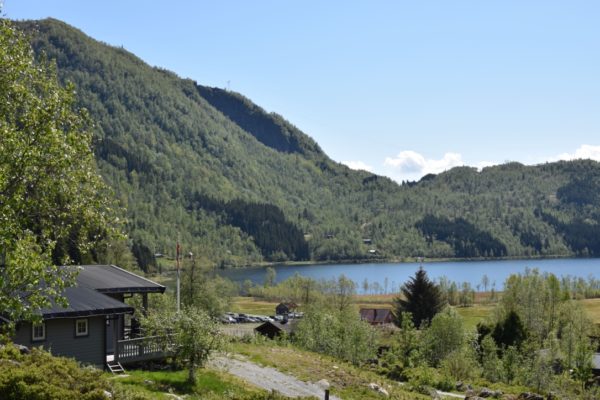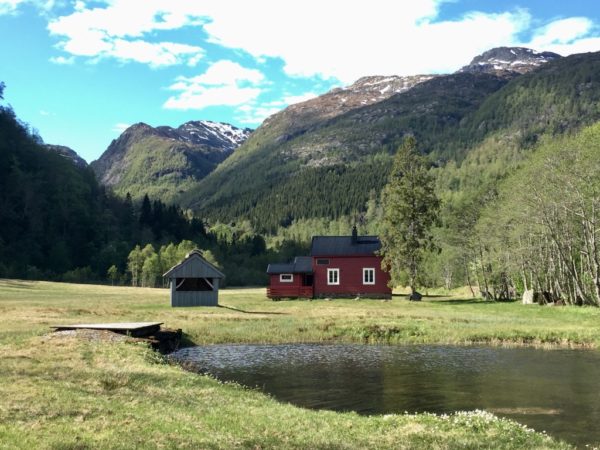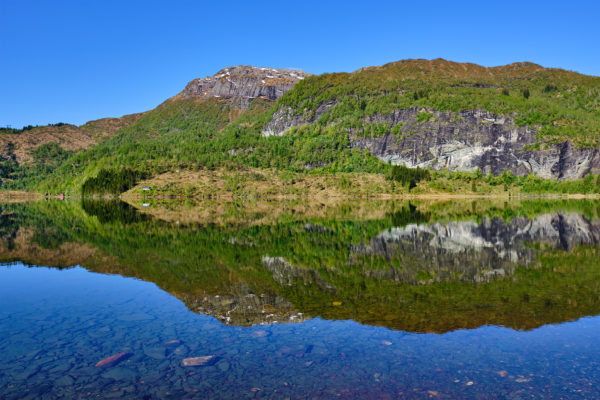 (Lake Fitjadalsvatnet in Hardanger)
Bergen
Several days were spent in the city centre of Bergen, and this water fountain was the first landmark we stumbled upon on arriving. For a city it was so peaceful, pretty, and once again, relaxing! We mostly wondered about sight seeing, taking photos of the beautiful views, pretty houses and little streets, and eating out by the water! The triangular shaped coloured houses really set the scene in the city and reminded me of Amsterdam and Copenhagen, two cities we have visited before and loved. I got lots of artistic inspiration from them and hopefully will get to work on it soon.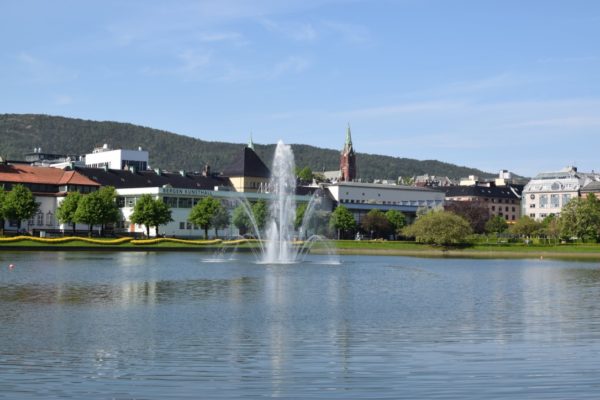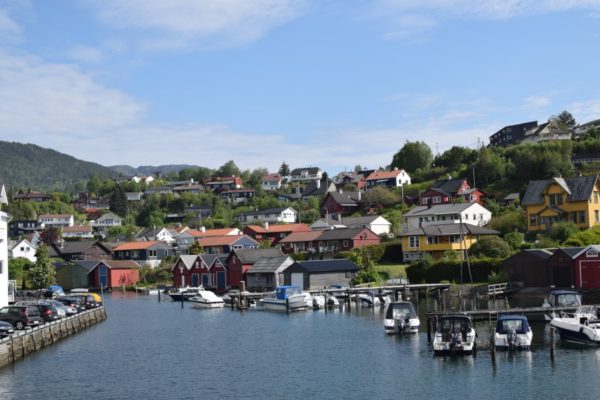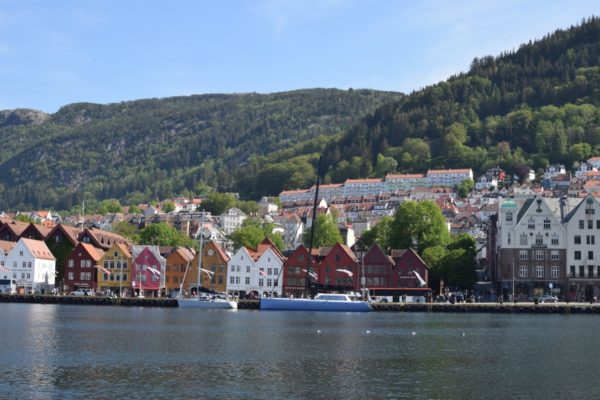 Fjords
It wouldn't be a trip to Norway without some travels around the Fjords. We managed a boat trip out to Mostraumen and the views were breathtaking! We were then told these were only the "little" fjords, but we couldn't venture further afield because it would've been too late for baby's bedtime. Next time!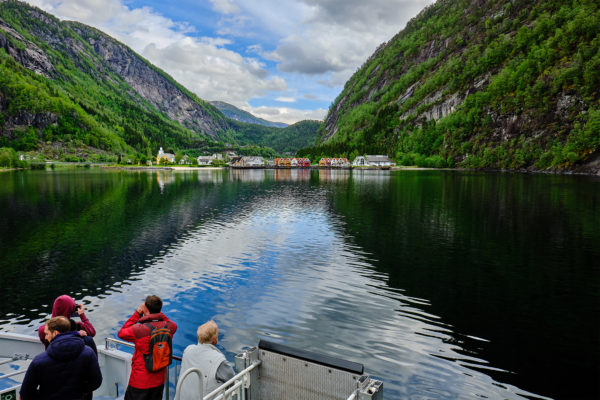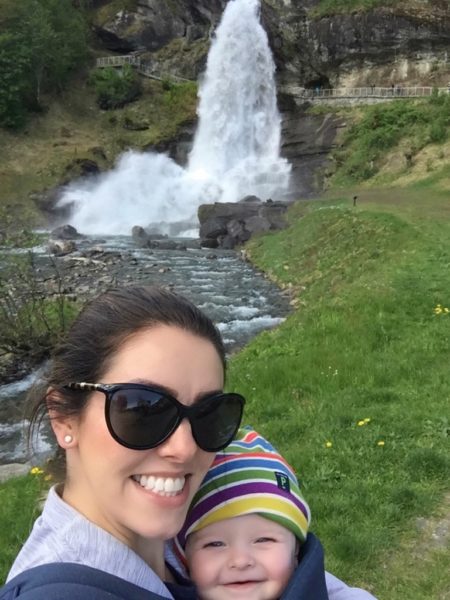 Mountains
We did a few hikes up the mountains to see the spectacular views (these are from Mount Fløyen). Our baby did brilliantly too and was in his element taking it all in. He spent most of the holiday travelling in the carrier so that he could see everything! Travelling with him was much easier than anticipated and I only wish I had done it sooner, or had more holidays booked after this one!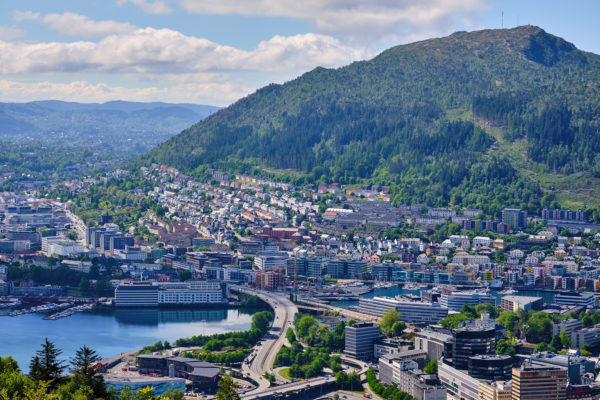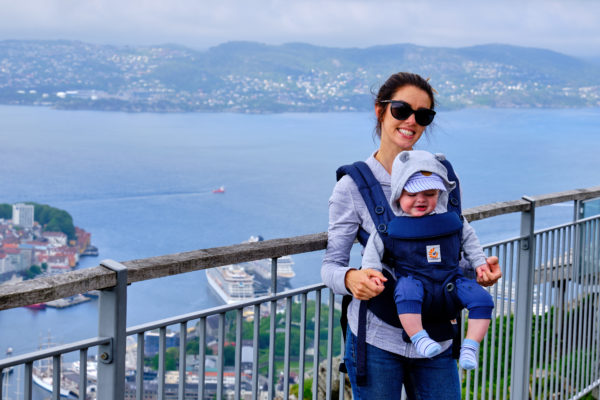 Marg & Bein
We finished our holiday with a gorgeous dinner at Marg & Bein, a Norwegian/Scottish restaurant in the centre of Bergen. Owned by my partner's cousin and his wife it was of course on our To Do list, and it was our first (and still our only!) dinner out together since our baby was born. The  restaurant is just gorgeous, with fresh decor, relaxing atmosphere, and hints of Scotland subtly thread through it. The food was a slightly more unusual menu, however it catered for everyone (even Aiden loved his meals too!) and this made it all the more special. I'm so proud to say it's designed/managed/cooked by our family! I'm just sad that it isn't closer to home to return sooner!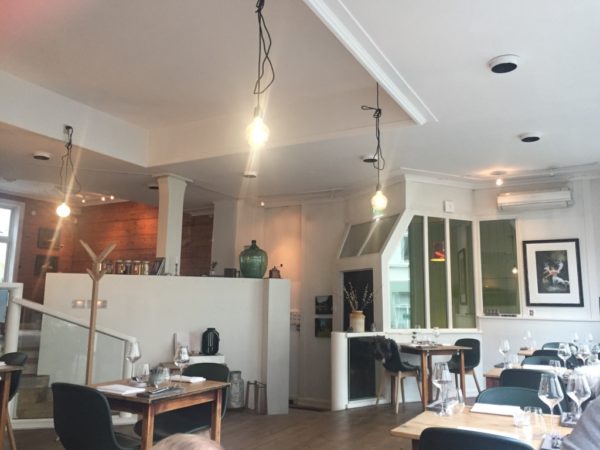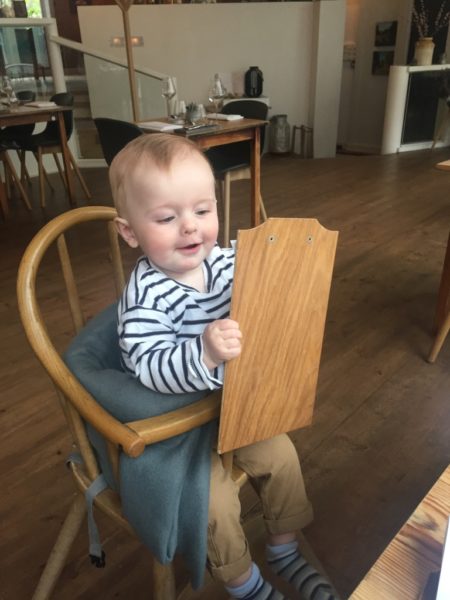 So now Norway and Summer is over, its time to start planning next year's trips! Travelling with a baby was easy this year, but now he's on the move so much more, I hope it will be just as good next year!