10 Minute Intense Core Pilates Workout! (AND some exciting news!)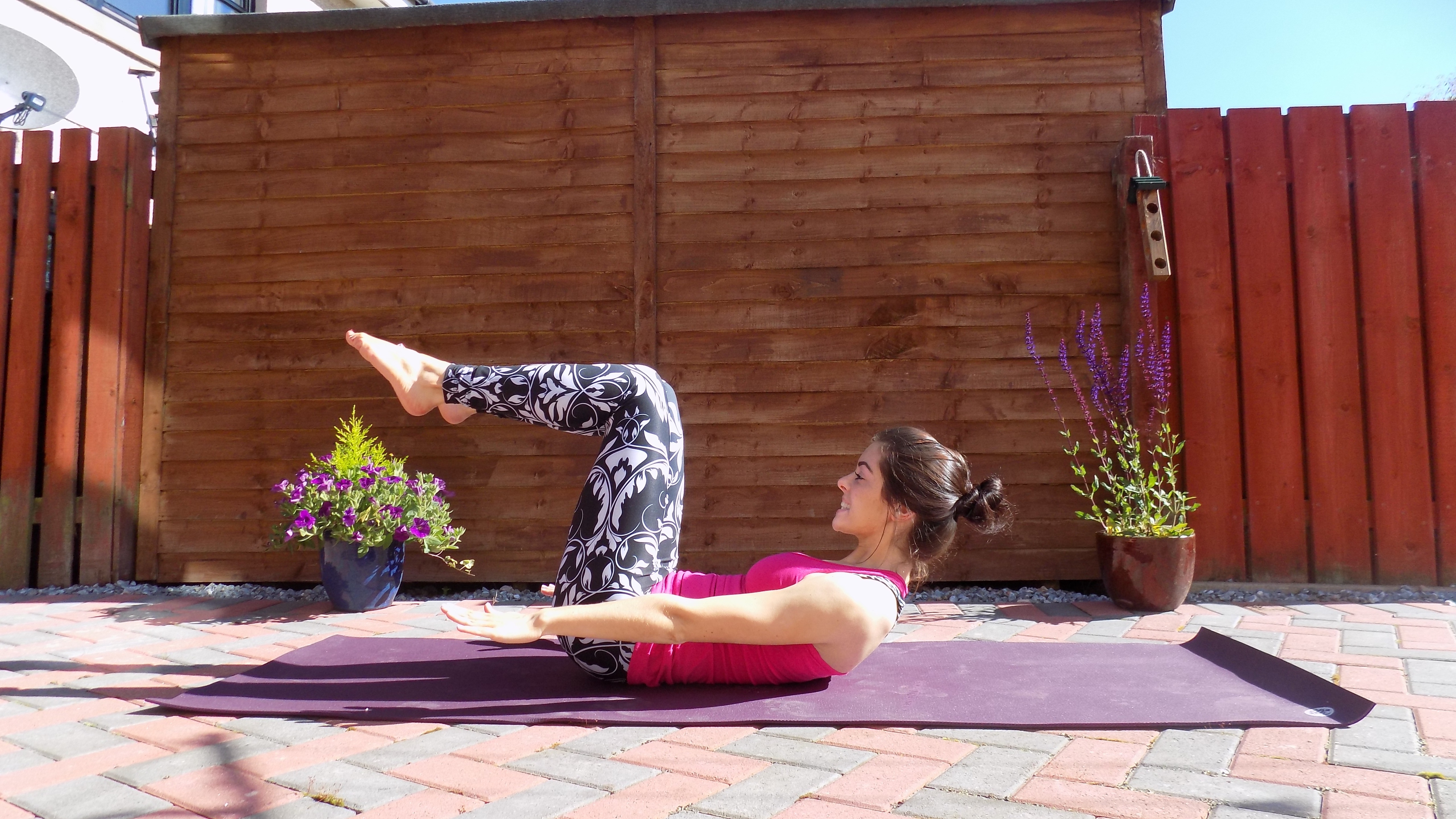 I took the great opportunity last weekend to take my Pilates workout outside! The sun was so lovely (finally, right?!) it was the perfect setting to complete my morning workout. Hitting two birds with one stone I also filmed my core abs section for you to try at home! Play the video HERE.
This video was also filmed in association with My Mantra Active. An exciting yoga/workout clothing range (check out my gorgeous leggings above) that also promote eco friendly vibes at affordable prices! What's even better is that they are local to us here in the UK so shipping is easy! Get 10% off your order using "TheseAreMine" code at the checkout. They currently have a HUGE 30% discount sale on right now though!
Over the past month I have been lucky enough to secure a new deal with them and will be working with them on a regular basis to share Pilates with their blog followers and influence some pilates on their yoginis! Bringing the perfect collection of yoga and pilates together- just what Freshly Centered is all about!
Enjoy the video, let me know what you think of it by commenting here, on YouTube or on Facebook, and have a look at My Mantra Active!